Three Keys to Building a Real Estate Brand
Congratulations you have just been nominated for your first Oscar! I guess all those acting classes in college finally paid off. Unfortunately the ceremony is tonight and you can't make it because you're on location with Vin Diesel in Bangladesh. (Blast!) On such short notice your agent has informed you that you only have six choices to act as your stand in to accept the award on your behalf. Your choices are: Johnny Depp, Jennifer Lawrence, Tom Cruise, Melissa McCarthy , Tom Hanks, or Susan Sarandon.
So who would you choose to represent you on Oscar night?
In a classroom setting the overwhelming majority of my students choose either Tom Hanks or Jennifer Lawrence. Why? They are well respected, like-able, and credible actors. They won't embarrass you, make a fool of themselves, or run off with your statue. In other words they represent you well. Our clients go through a similar process. This is sometimes known as the ego driven decision.
This ego driven decision making process can be influenced by many factors, but can be boiled down into one sentence – Your image is a reflection of their image. And your image is called your brand.
So if we haven't yet won an Oscar how do we create a strong professional brand? There are three aspects to building a successful company identity. First is understanding the concept of building brand equity, second is finding a brand personality, and third is cultivating a brand reputation. Let's take a look at each of these components individually:
Brand Equity
A brand's equity is considered its value or worth. Aside from other business assets like furniture, fixtures, and equipment a brand name has its own unique valuation. For instance what would you pay for just the brand names of Pepsi, IBM, or Disney? No doubt many wise investors would pay millions of dollars each for any of these iconic names. Why? Just the names themselves have tremendous value. The importance of branding has become so fundamental to American business that it is often the first consideration when companies fund new ventures. Brands like Zumiez , Leapfrog, and Monster names that never existed ten to fifteen years ago are now ingrained into our culture as instantly recognizable.
How did that happen?
With a carefully planned presentation of their product combined with an aggressive marketing plan targeting a very specific audience. Your brand must be treated as an asset, perhaps the most valuable company asset you will ever own. Every success adds value to the brand, and every misstep can sharply affect your equity as well. So now the tough questions: Have you carefully cultivated your services by differentiating them from others in your marketplace? Are you demonstrating your relevance to potential clients as an agent who delivers results? Is your brand name recognizable in your community through a consistent well thought out marketing plan?
Brand Personality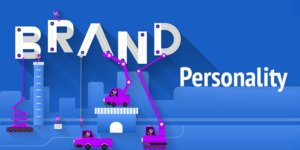 Experience marketing or building a brand personality involves surrounding your products and services with experiential value, the key to which is creating a meaningful emotional and sensory experience that a consumer will be excited to have happen again. One start to building a brand personality according to Martin Lindstrom author of Brand Sense is to ask what feelings or emotions that your brand personality evokes when a potential client is exposed to your marketing.
Superstar agents are experts at creating a desire in clients to only do business with their brand. They do this by offering their clients and customers a powerful brand personality, one that rings true throughout every "touch" the client has with their micro-company including a presentation.
Brand Reputation
According to the National Association of REALTORS® Profile of Home Buyers and Sellers it was found that the most important factor in choosing a real estate professional was by far an agent's reputation. Every interaction then that your brand has with a customer is a touch point, holding the potential to carry the brand flag and create another in a long line of positive interactions with a customer or the place where you're business crashes head first into the rocks. As Lord Jeffery once said "A good name, like good will, is got by many actions and lost by one."
Summing up the importance of managing a real estate agents brands reputation former NAR's senior economist Paul Bishop had this to say "Word-of-mouth recommendation is the most common way to learn about real estate professionals," Bishop said. "The most important criteria, whether you're buying or selling, are the individual agent's reputation and their knowledge of the local market." Why not begin building your brand today? Who knows within a short time you might just win an Oscar or at least a new listing!
About the Author

Jim Remley is a nationally recognized expert in the field of residential real estate. Entering the real estate industry at the age of 19 he began an unlikely rise from college drop out to real estate Rock Star by becoming ranked in the top 1% of REALTORS® nationwide. Implementing game-changing strategies and deploying the latest technology advances Jim shattered sales records by listing over 150 properties in one twelve month period.
At 24 he opened his first Real Estate Company and grew the company to 17 offices becoming the largest independent real estate company in the State of Oregon. Today Jim leads one of the largest real estate firms in the state of Oregon with over $766 million dollars in sales volume a year with just over 150 active Brokers.
As a consultant, author, speaker, and trainer Jim has one mission – to create abundance through simplicity of action. In 2018 Jim launched The Path an On-Demand Video Coaching platform designed for REALTORS to tap into highly focused information and actionable ideas based on thousands of interviews with top producers from across the country. Learn more at www.erealestatecoach.com.